ENTER
THE
WHITE
LIGHT
SALE
30% OFF* + FREE MINERAL WATER OF YOUR CHOICE WITH ORDERS OVER $150 (EX APOTHECARY)
FROM EARTH TO SKIN
We create supernatural skincare to nurture the whole being – body, mind and soul. Small-batch composed with sun-infused whole plant extracts, grown on our Kangaroo Valley farm and procured from artisanal, organic and biodynamic producers around the world. Handcrafted with the Lunar cycle, following biodynamic principles, natural processes and reverence for ancestral wisdom. Amplified with Frankincense, Myrrh and food grade 24 Karat Gold.
Sunshine sings!
Johanna + Christo
xx
BIODYNAMIC. SYNERGISTIC. SUPERNATURAL. ETHICAL
WHOLISTIC LUXURY SKINCARE
Awaken your skin's intrinsic regenerative powers and energise life force from within, with synergistic skincare composed to fortify, rejuvenate and protect your body's largest organ. Wholistic in creation and purpose, harnessing the true luxuries of this world – the pristine gifts of Nature.
SHOP
INGREDIENT SPOTLIGHT
PASSIONFRUIT / The Skin Smoother
TRANSFORMING EYE BALM got an update, featuring the beautiful oil and whole plant extract hand crafted from this ancient plant: The organic, cold pressed seed and fruit oil hydrates deeply, smoothes wrinkles and increase elasticity. Passionflower blossom + leaf extract hand picked from our garden softens lines, repairs + maintain sbarrier function and neutralises free radicals.
COMING SOON
GOLDEN AGE KINETIC SERUM
A skin animating face oil, composed for those of us who love to laugh. Those of us not afraid to wear our multilayered, colourful lives on our skin. And those of us who love our body for showing us who we are and who we have become. Beauty is timeless. Our Golden Age is Now.
SIGN UP FOR LAUNCH
ANCIENT METHODS
SUN-INFUSED WHOLE PLANT EXTRACTS
I believe the synergistic healing powers, formed by the Earth, Air, Light and Water available in a plants native environment, carry a life force that holds it's inherent potency long beyond a plant's life.

This life force settles in the roots and bark, accumulates in the stem and trunk, concentrates in the leaves and flowers.

Dry plants are never dead to me. They are concentrated holders of magnificent healing powers, waiting to be unlocked and extracted.
THE SACRED TRINITY CHARGE
AMPLIFIED WITH FRANKINCENSE, MYRRH + 24 KARAT GOLD
The sacred trinity of Frankincense, Myrrh + Gold are integral to our compositions. When combined, they synergise to support physical and spiritual well being, activate 'qi' movement – our life force – and help us live (and age) gracefully.
READ MORE
CONSCIOUS FORMULATING
MICRO DOSED ESSENTIAL OILS
We believe essential oils to be vastly overused + overproduced. Our compositions contain only homeopathic quantities of essential oils, microdosed below 0.01%, to not disrupt the skin's microbiome balance and overstimulate psychoactive function.
READ MORE
★★★★★

I admire Lepaar's philosophy and your process of respectfully working with the cycles of nature to create these skin elixirs. I find myself applying each product slowly which has a soothing and radiant effect on both the skin and soul. Providing me with a moment to pause and be still. Thank you also for the little additional gift in the delivery. What you have created together is sublime and yes sunshine does sing :-)
★★★★★

I am over the moon (or in this case maybe I should say "over the sun" ;-) I have already tried the Precious Face Elixir and Luminous Beauty Balm: what a delight! I truly have never felt anything like it... the way it feels on the skin is really unique. It makes it so soft and "peaceful"!I am looking forward to the night just so that I can try the other compositions :-)
★★★★★

Really divine on the skin; very natural and organic, too.
★★★★★

Zen Matcha Cashmere's the best thing I've tried all year.
★★★★★

Hi Johanna, 
I just wanted to thank you for your beautiful products. I received my package today and I was so surprised to see that you included a Deep Cleansing Oil. I look forward to trying it! Thanks again for your generosity. I'm so happy I've discovered your skincare line because of how much it's done for my skin.
★★★★★

Hi Johanna, 
I really love your creations and I look forward to experiencing another of your masterpiece! Thank You for your excellent products!
★★★★★

I am absolutely in love with Lepaar Skincare! Your compositions are the only products I now use. Just Heaven.
★★★★★

After I tried Zen Matcha Cashmere, I don't want to use any other skincare product than Lepaar. Don't get me wrong, I tried a lot of amazing stuff and they are still amazing, but Zen Matcha Cashmere (and I'm sure, other Lepaar's products) is totally «mine». It such a good luck to find something so close to my skin in all possible levels. And I don't want to lost this feeling.
★★★★★

Thanks Johanna, I LOVE your products and the beautiful packaging. Grace Tales has asked me for 10 favourites, and your Luminous Beauty Balm is at the top of my list!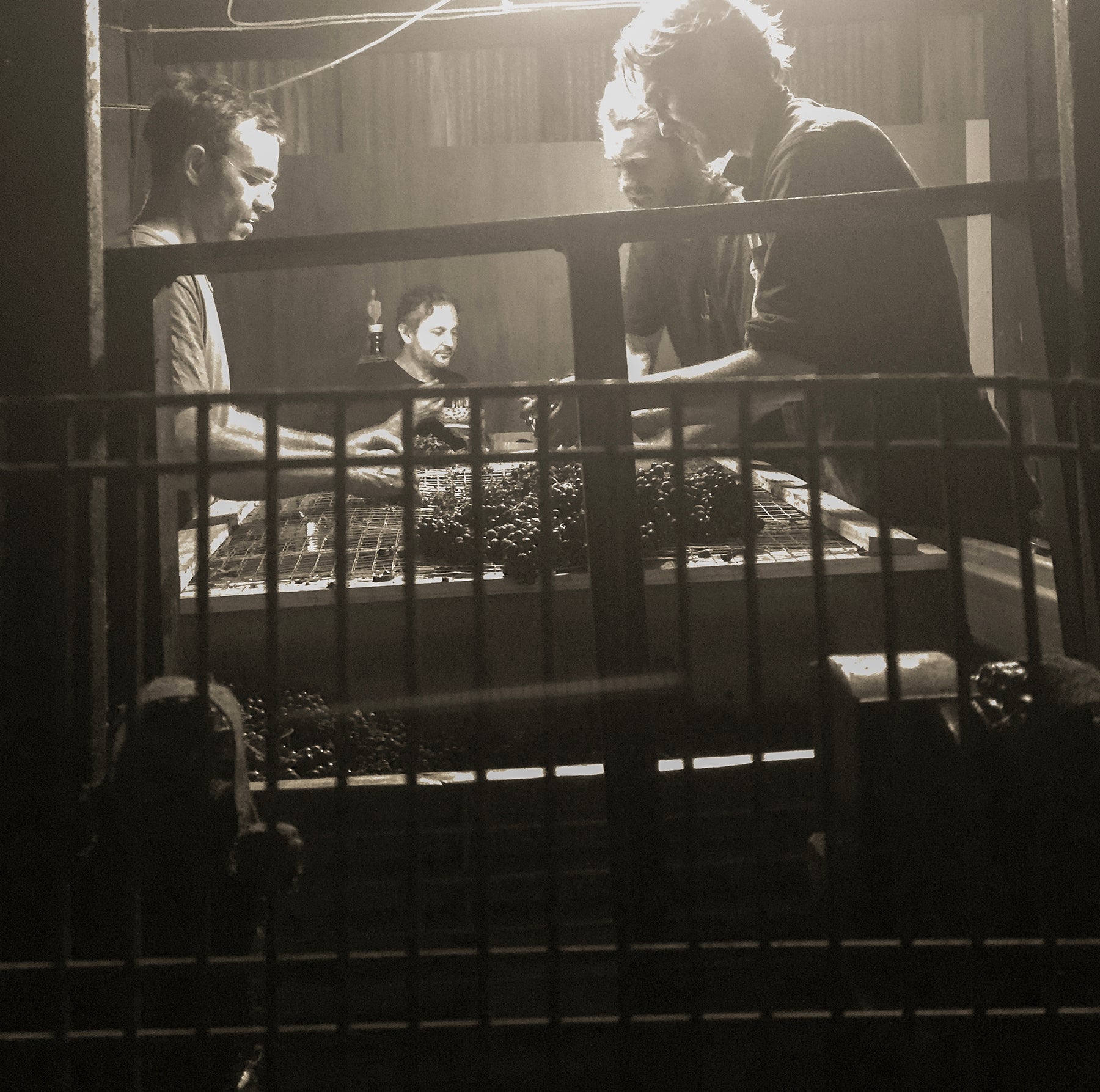 NATURAL MANIFESTO
ETHICAL PROCUREMENT
We use certified organic, certified Demeter biodynamic and wild crafted ingredients that are grown, foraged, cultured and processed with wholistic ethos, and without chemical intervention – by ourselves and people who share our ethos. We collaborate with local artisan food, coffee and natural wine producers to use their leftover plant matter in our compositions … after helping them press grapes, brew beer, roast coffee;-). We are Naturalists.